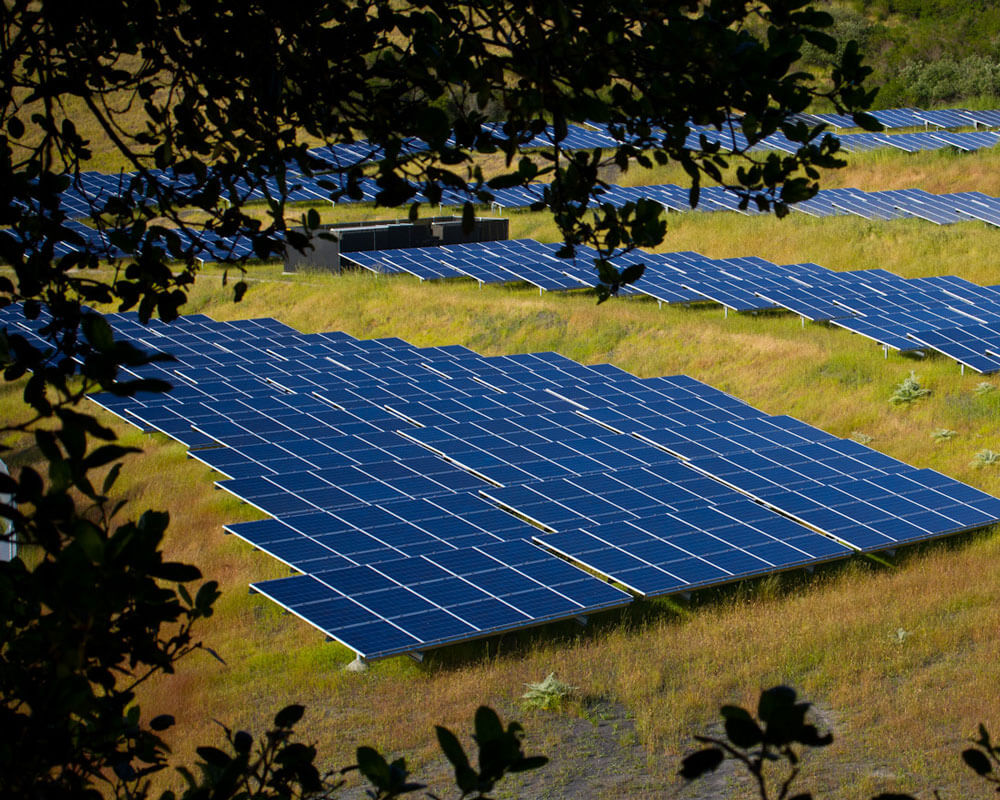 A new report called 'Faster and Cleaner 2: Kick-Starting Global Decarbonization' from the Climate Action Tracker and the ClimateWorks Foundation shows how we have already seen dramatic, unpredicted progress on a number of fronts, and how we can build on that success.
The challenge facing countries and governments as they attempt to implement the commitments made to meet the greenhouse gas emissions goals enshrined in the Paris Agreement may seem daunting. But if you look closely, you'll see that dramatic, unpredicted progress to decarbonize the global economy is already underway.
A new report called 'Faster and Cleaner 2: Kick-Starting Global Decarbonization' from the Climate Action Tracker and the ClimateWorks Foundation shows how we have already seen progress on a number of fronts, and how we can build on that success.
To be sure, we will have our work cut out for us. In order to meet the goals of the Paris Agreement that would require the temperature increase this century to stay well below 2°C, we will need to completely eliminate net carbon dioxide emissions by 2050.
If it sounds challenging, it is. But 'Faster and Cleaner 2' looks at how we have succeeded in developing and scaling renewable energy systems, and describes how we are making big strides on transportation. The report concedes that much work remains to improve how buildings use energy, however.
The good news though is that relatively few countries and states can act to produce global benefits. This was made possible by informal coalitions that have transformed the internal markets of the participating countries and significantly influenced development outside of those markets.
The implications for philanthropy are profound. If we can build on that model by supporting ambitious policy development in even a limited number of countries or states, we can help new technologies to access the market, facilitate more investment in research and development, and use the benefits of scale to make them more competitive than old technologies.
We believe there is hope that this approach if applied broadly can push global emissions reductions on track towards zero emissions by 2050.
A Huge Win in the Power Sector
Over the last decade, the energy sector has seen a slight reduction in carbon emissions as the increase in renewable energy technologies consistently exceeded prior expectations. This decarbonization trend is likely to intensify in the future, as the economics of wind and solar drive further installations.
By 2030 renewable energy is projected to be the cheapest source of power in most countries. This progress was initially driven by a relatively small number of innovative countries with ambitious policy packages. We need to continue to learn from the experiences of these countries. In the near future, we would need a new coalition of countries to help advance policies to support the integration of high levels of renewable energy into a more flexible grid.
Driving New Technology in Transportation
Even though the carbon intensity of transportation has gone down in recent years, these improvements are not enough to meet the Paris Agreement's temperature goals. We will need more than just increased fuel efficiency standards for conventional internal combustion engine vehicles. We will also need to rapidly expand zero-emission vehicles.
Demand for electric drive vehicles – including plug-in hybrids and battery-powered vehicles – has grown much faster than initially expected. As with renewable energy, a limited number of countries are taking the lead in the development of electric vehicle markets.
Ambitious policy packages in countries such as Norway and the Netherlands and states like California have created momentum that has led to these successes. And big countries are coming on board – later this year, China is expected to take the global lead in electric vehicle sales. India has just recently announced plans to become a 100 percent electric-vehicle nation by 2030. This is a critical moment, and coalitions of countries and regions need to initiate and continue to advance policies that can help the market rapidly switch over to clean transportation.
Tackling Slower Progress in Buildings
By contrast, there hasn't been nearly enough progress in reducing carbon emissions by buildings. In the EU and the US, emissions intensity has shown a modestly declining trend over the past decades. To meet necessary targets, all new buildings in the OECD regions built after 2020 would have to be zero-carbon. It would also require an immediate expansion of deep renovation efforts.
Even though policies are in place in many countries around the world, decarbonization in the buildings sector is not showing an accelerating trend yet. In addition to the right sets of policies, the sector also requires a coalition of actors, including sub-nationals and businesses, to help drive the transition. Failure to do so would require additional emissions reductions in other sectors and would increase the need for even more advanced emissions technologies in the long term.
A Playbook for Success
Bold action by a few countries and states with strong, effective policies – supported by philanthropy – has made a huge difference in transforming markets in the renewable power and transport sectors to reduce our use of carbon. We will continue to need even bolder action, especially in the buildings sector, where technologies for zero-carbon buildings exist and where breakthrough coalitions could make a difference.
Fortunately, there is a playbook. 'Faster and Cleaner 2' shows how a few countries and regions supported new technologies and smart policies to transform markets. This report builds on analysis available as part of ClimateWorks' Carbon Transparency Initiative, and is a timely reminder of what has worked well in the past and the value of tracking our progress. We hope that it will serve the climate community as an example of hope and opportunity as we continue to develop strategies to advance climate action.