All Resources
Digital Disruptions for Sustainability: Managing the digital age is a climate issue
A new report by Future Earth examines the interconnected nature of both the climate and digital agenda. Though the two have historically been approached as independent issues, tackling the climate crisis and building an inclusive, equitable, safe, and trusted digital world are interconnected agendas. The result of a year-long collaboration with input from over 250 sustainability and digital professionals from over 30 countries worldwide, this report highlights the research and innovation necessary to effectively leverage the digital age for societal transformations towards a climate-safe and equitable world.
If the world is to meet the Paris Agreement's goal of keeping global average temperature rise well below 2ºC, we must expand beyond traditional sectoral-based approaches for addressing the climate crisis and increase investments in opportunities that seek to alter the societal constraints underpinning these sectors. This project started by asking "what are the systems sustaining our unsustainability" — that is, what are the constraints keeping us from being able to move to deep decarbonization paths? Further, how might the digital age change those systems, for better or worse? The framework for the report centers around four highly influential "digital disruptors" and how they can be engaged to work toward climate solutions, further illustrated in this short video.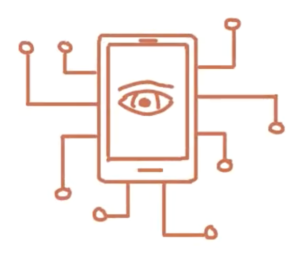 Unprecedented Transparency: Satellites and other remote sensors in cell phones and elsewhere are making transparency the norm and privacy harder to protect.
Mass Collaboration: The social web and the rapid spread of mobile devices are giving rise to new ways to collaborate around the world.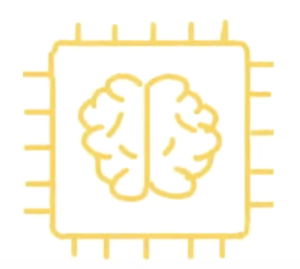 Intelligent Systems: Big data, machine learning capabilities, and cloud computing have enabled smart systems that combine human and machine intelligence.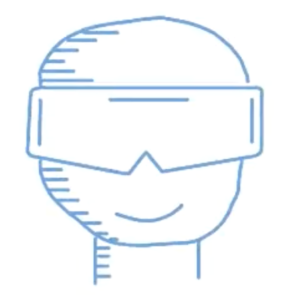 Mixed Reality: Virtual and augmented reality are merging the physical and virtual worlds, shifting how we engage with each other and the environment.
These four digital disruptors are already driving transformations in our social, economic, and cognitive systems; this report calls on scientists, tech innovators, policy and business leaders, and citizens to collaborate consciously in order to steer these disruptions to drive transformations toward a sustainable, climate-safe, and equitable world.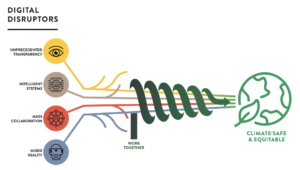 Digital Disruptions for Sustainability is part of a new initiative, Sustainability in the Digital Age, which seeks to support those engaging with the interconnected digital and sustainability agendas. This report was carried out with support from ClimateWorks Foundation, FRQ, CIFAR, UKRI, CNRS, and Mila, Mitacs.
Published March 3, 2020
Downloads