All Resources
Leadership on Climate Policy from Insurance Regulators
A panel discussion on the intersection of insurance and climate policy
Dave Jones (California's Insurance Commissioner, 2011-2019) will moderate a panel of four insurance supervision experts who will speak to expectation setting for insurers, climate risk scenario analysis, gaps in current risk assessments and communications, the progress of the Climate Insurance Working Group, climate risk disclosures, and the use of nature-based solutions.
The goal of this panel is to discuss how insurance supervisors can use their unique roles, as financial supervisors and regulators of insurance markets that reflect physical risk management, to reduce losses and advance climate policy. The panelists will collectively speak to the mandates of financial regulators and the advances in collaborative approaches used by insurance supervisors to address physical and transition risks in the insurance sector.
---
Moderator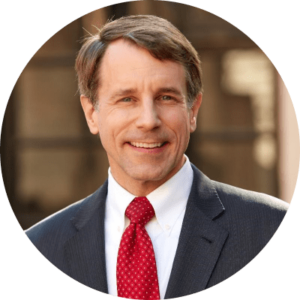 Dave Jones, Former California's Insurance Commissioner (2011-2018); Senior Advisor, ClimateWorks Foundation; Director of the Climate Risk Initiative, UC Berkeley's Center for Law
Dave Jones is a national leader and expert on climate risk and insurance regulation. From 2011 to 2018 he led the implementation of the National Association of Insurance Commissioners (NAIC) Climate Risk Disclosure Survey of insurers. In 2016 he launched the Climate Risk Carbon Initiative which required insurers to disclose publicly their investments in coal, oil, gas and utilities and was the first regulator to join the United Nations Environment Program's (UNEP) Principles for Sustainable Insurance (PSI). Jones was the Founding Chairperson of the international Sustainable Insurance Forum (SIF) which is a network of insurance regulators from around the globe who are developing and sharing supervisory practices related to climate risk and insurance sustainability. Prior to serving as Insurance Commissioner, Jones served in the California State Assembly (2004-2010).
Panelists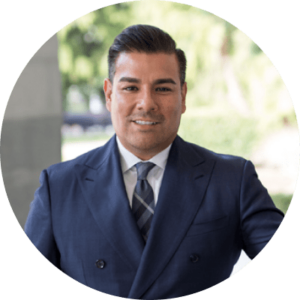 Ricardo Lara, California Insurance Commissioner
Ricardo Lara is California's 8th Insurance Commissioner since voters created the elected position and leader of the state's largest consumer protection agency. He is one of California's most effective environmental champions, pursuing policies that promote innovation and investment in clean air, embrace equity, and keep California at the forefront of confronting climate change. Commissioner Lara previously served in the California Legislature, representing Assembly District 50 from 2010 to 2012 and Senate District 33 from 2012 to 2018. As Senator he expanded protections for disaster survivors from losing their homes to insurance cancellation and nonrenewal and wrote the nation's first climate insurance law, SB 30, to engage the insurance industry in the fight against climate-linked environmental disasters like wildfires and sea level rise. Commissioner Lara convened the California Climate Insurance Working Group, and is the Co-Chair of the Climate Risk and Resilience Executive Committee Task Force of the National Association of Insurance Commissioners.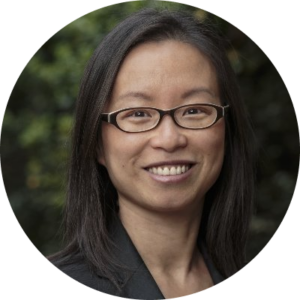 Nina Chen, Director, Sustainability and Climate Initiatives, New York State Department of Financial Services (NYDFS)
Nina Chen is the first-ever Director of Sustainability and Climate Initiatives at NYDFS, where she is mandated with strengthening the mission of the Department to prepare for and mitigate the risks posed by climate change. Before joining NYDFS, Director Chen was the Nature Conservancy's Director of Conservation Investments in New Jersey then New York. Director Chen can speak to the role that insurance regulators have played and plan to play in New York State to address climate risk, including both setting forth formal climate risk regulatory expectations to insurers and undertaking climate risk scenario analysis of insurers' investment portfolios.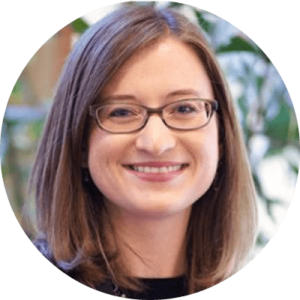 Katelyn Roedner Sutter, Senior Manager, U.S. Climate
Katelyn Roedner Sutter leads Environmental Defense Fund's climate work in California, as well as regulatory and legislative initiatives on climate across the Western United States. Katelyn's focus is on advancing policies that establish and implement long-term greenhouse gas emission reductions and improve local air quality. Katelyn also contributes to EDF's work on international carbon markets. Prior to joining EDF, Katelyn has worked on environmental justice issues in California's San Joaquin Valley focusing on air quality, climate change, and local land use. She had led coalition work to advocate for policy change, lobbied lawmakers on behalf of rural and environmental justice communities in California, and worked with faith communities to spur action on climate change.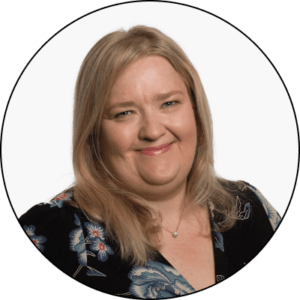 Anna Sweeney, Executive Director, Insurance, Bank of England, and Chair of the Sustainable Insurance Forum
Anna Sweeney is Executive Director, co-leading the Insurance Directorate with Charlotte Gerken. Anna is responsible for the supervision of the UK's general insurance sector, including the Society of Lloyd's. She is also leading a strategic review of the Prudential Regulation Authority (PRA) and its target operating model. Anna is the current Chair of the UN's Sustainable Insurance Forum. Prior to her current role, she served as the Director of Insurance Supervision between 2017-2019. She is an experienced insurance and banking regulator who has led the supervision of a number of the largest banks and insurers.
Published September 10, 2021
Event Details
Leadership on Climate Policy from Insurance Regulators
September 20th, 2021
10:00 AM – 11:00 AM  PST
Register here