Portfolios
Climate change calls for coordinated global action. ClimateWorks empowers philanthropic donors with a range of strategies to help address the challenge.
Explore Our Areas of Impact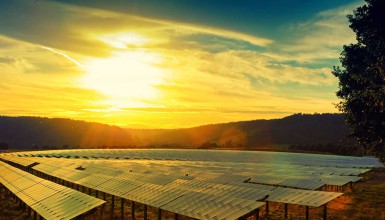 Grants Database
ClimateWorks makes grants to support organizations and initiatives around the world that are working to to solve the climate crisis and ensure a prosperous future. These grants support the goals of our portfolios of strategic philanthropic initiatives.
Learn More
What are the high-impact opportunities for philanthropy?
Global climate change cannot be solved in isolation. It is a systemic challenge that crosses regional, sector, and temporal boundaries; calling for collective action and expertise, strategic alignment of efforts, wide geographic reach, and coordinated resources. Through six philanthropic investment portfolios, ClimateWorks offers funders, grantees, and partners a range of opportunities to take action on climate change; supporting them with a combination of expertise, insights, and capacity to make our collective efforts more strategic and effective.
ClimateWorks collaboratively develops, funds, and monitors philanthropic strategies to curb greenhouse gas emissions and protect carbon-absorbing ecosystems.
These specialized portfolios: Clean Power, Transportation, Energy Efficiency, Forests and Land Use, Non-CO₂ Mitigation, and Cross-Cutting Strategies work both individually and collectively to target opportunities in areas that demonstrate the biggest potential for mitigating climate change's most damaging effects.
Providing a Strategic Global Framework
In addition to our six portfolios, ClimateWorks has created the Global View — a strategic overarching program run by a team of experts that provides a range of ongoing actionable data and insights into the scientific, political, socioeconomic, and philanthropic landscapes.
The Global View's insights help ClimateWorks and our partners shape, monitor, evaluate, and refine our ongoing efforts. As a result, we are able to more effectively prioritize opportunities to transform energy systems, forestry and land use practices, urban development, and other arenas — focusing on accelerating climate action in the highest emitting geographies around the world with high or growing energy demand, deforestation rates, and ecosystem loss.