ClimateWorks Foundation Welcomes Christiana Figueres and Caio Koch-Weser to our Board of Directors
We are delighted to announce the addition of Christiana Figueres and Caio Koch-Weser to the ClimateWorks Foundation Board of Directors. These two global leaders bring tremendous insight, experience, and capability to ClimateWorks at a time when efforts around the world to combat climate change have built unprecedented momentum and yet face extraordinary challenges.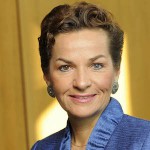 Ms. Figueres is currently Vice Chair for the Global Covenant of Mayors, Climate Leader for the World Bank and Convenor of Mission 2020, and is one of the world's authorities on global climate change. From 2010-2016 she served as the Executive Secretary of the United Nations Framework Convention on Climate Change (UNFCCC), a term that culminated in the historic Paris Agreement of 2015.
Throughout her tenure at the UNFCCC, Ms. Figueres brought together national and sub-national governments, corporations and activists, financial institutions and communities of faith, think tanks and technology providers, NGOs, and parliamentarians to jointly deliver the unprecedented climate change agreement in 2015. For this achievement Ms. Figueres has been credited with forging a new brand of collaborative diplomacy. In addition to her remarkable diplomatic achievements at the UNFCCC she served as Director of Renewable Energy in the Americas (REIA) and in 1995 founded the non-profit Center for Sustainable Development of the Americas (CSDA), which she directed for eight years.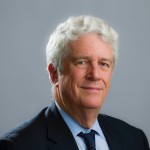 Mr. Koch-Weser is a highly respected leader in the international financial community. From 2006-2016 he was Vice Chairman of Deutsche Bank Group. He served as German Deputy Minister of Finance from 1999-2005 and currently sits on several boards and commissions.
At Deutsche Bank Group, Mr. Koch-Weser held global responsibilities for strategy; government, regulatory and corporate advisory; and co-ordination and implementation of group-wide business initiatives. Mr. Koch-Weser also served as a Non-Executive Director on the Board of BG Group (2010-2016). As German Deputy Minister of Finance, Mr. Koch-Weser's responsibilities included international finance, European economic and financial affairs, and capital markets, banking and insurance. From 1973 until 1999, Mr. Koch-Weser held a number of high-level positions in the World Bank in Washington, notably as Division Chief for the China Program, Director for West Africa, and Regional Vice President for Middle East and North Africa. Mr. Koch-Weser is a Member of the Board at the World Resources Institute in Washington; a Member of the Global Commission on the Economy and Climate; a Member of the Board of the Centre for European Reform in London; and Chairman of the Board of the European Climate Foundation.
We welcome these two extraordinary individuals to the ClimateWorks Foundation board. We look forward to benefitting from their experience and leadership, and working with them to further mobilize philanthropy to solve the climate crisis and ensure a prosperous future.